DOWNLOAD THE DECEMBER-JANUARY PROGRAM
THE CLUB PROGRAM IS NORMALLY ISSUED EVERY TWO MONTHS.
*BOOKING IS ESSENTIAL FOR ALL WALKS*
Especially now, to accommodate the 10 person limit, please show courtesy to the leader and book at least four days before the walk and then please cancel if you are no longer able to attend.
IF LEADER IS UNABLE TO BE CONTACTED RING THE WALKS SECRETARY FOR INFORMATION AND BOOKINGS.
---
written by Betty Pike, Aboriginal Catholic Ministry
May you always stand as tall as a gum tree,
Be as strong as the rock Uluru,
As gentle and strong as the morning mist,
Hold the warmth of the campfire in your heart.
And may the spirit of God, The Creator of this great south land of Australia, Always walk with you.
Through Christ,
Amen.
We acknowledge the Traditional Owners of the land on which we meet and walk and pay our respects to their Elders, past, present and emerging.
---

DOWNLOAD A CLUB INFORMATION BROCHURE

DOWNLOAD AN EMERGENCY CONTACT & MEDICAL INFORMATION FORM. The completed form should be carried in a waterproof container in your pack for access by the walk leader in the event you are injured or ill and unable to communicate.
TERRAIN
| | | |
| --- | --- | --- |
| | Gentle | Level and easy walking containing no significant difficulties. Suitable for all walkers no matter what their level of fitness. |
| | Moderate | Could contain some hills or other difficulties like soft sand, rock scrambling or mud but suitable for all people with a moderate level of physical fitness. |
| | Difficult | Would contain significant difficulties. Steep climbs or extreme rock scrambling, climbing etc. Even if the difficulties cover only a small percentage of the walk. Such difficulties must be noted in the Walks Program. |
DAYWALK DISTANCE
| | | | |
| --- | --- | --- | --- |
| GRADING: | Gentle Terrain | Moderate Terrain | Difficult Terrain |
| BEGINNER: | <7km | <5km | N/A |
| EASY: | <10km | <8km | N/A |
| MEDIUM: | <20km | <16km | <12km |
| HARD: | 20km+ | 16km+ | 12km+ |
PACKCARRY DISTANCE
Distances are per day
| | | | |
| --- | --- | --- | --- |
| GRADING: | Gentle Terrain | Moderate Terrain | Difficult Terrain |
| EASY: | <9km | <7km | N/A |
| MEDIUM: | <18km | <14km | <10km |
| HARD: | 18km+ | 14km+ | 10km+ |
BIKERIDE DISTANCE
Gravel, even on level terrain, would constitute moderate to difficult terrain
| | | | |
| --- | --- | --- | --- |
| GRADING: | Gentle Terrain | Moderate Terrain | Difficult Terrain |
| BEGINNER: | <20km | <15km | N/A |
| EASY: | <50km | <40km | <30km |
| MEDIUM: | <100km | <80km | <60km |
| HARD: | 100km+ | 80km+ | 60km+ |
Allowances should be made for weather conditions and availability of water along the track etc. Check first with the leader when signing up for a walk.
RISKS AND RESPONSIBILITIES:
There are risks and dangers in bushwalking and other Club activities. Go to the Risk Management page for the Club's policies on managing such risks.
Participation in a Club activity is entirely voluntary. Therefore all participants are responsible for their own safety, and must personally accept the risks of injury, illness or death and of damage to any property, which may result from their participation. It is strongly recommended that participants have Personal Accident Insurance cover and Ambulance Service membership.
Leaders have the authority to take all necessary steps to ensure the safety of their party. All members of a party must respect that authority. You must not separate yourself from a party without first getting the consent of the leader.
Through VicWalk the Club has Public Liability and Personal Accident Insurance for its Members. Non-members (visitors) are not covered by this insurance. Visitors are required to complete and sign and give to the leader an Acknowledgement of Risks and Obligations by Non-Members form before participating in any Club activity: No Form – No Start.
---
SEND AN EMAIL ENQUIRY
Secured with Google reCaptcha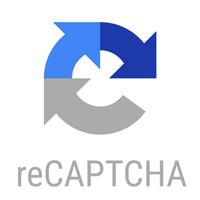 © Copyright