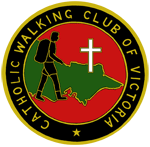 THIS YEAR THE CLUB IS CELEBRATING IT'S 70th ANNIVERSARY.
THE FOLLOWING FUNCTIONS HAVE BEEN PLANNED.
A Three Day Anniversary Walk to Mount Feathertop from 21-24 April. This will be led by Tom Buykx, our longest serving active member and veteran leader of so many trips to this mountain over the years.
Anniversary walk and picnic lunch

at Jells Park in Glen Waverley on Sunday May 16. We can get access to a good picnic area, away from the main crowds at the park and close to BBQ facilities and a toilet block for this function.
Main Celebration of present and past members – to be held in August / September at the hall at St Thomas Church, Blackburn, on a Saturday, date to be decided. We hope to be able to celebrate Mass with our Chaplain, Fr Michael Mifsud, at this function. Then we will gather for a lunch together.
Launch of the 70th Anniversary book. This will take place at the luncheon. Joan Kenny has been working very hard over the last year to prepare this book . Many of you have contributed photos from as far back as the 1960's. More photos are welcome and you can send these to

joan.kenny@bigpond.com

as soon as possible. We know that you will be pleased with this production.
Power point presentation of photos from club walks and activities over the seven decades. This will take place at the official function.